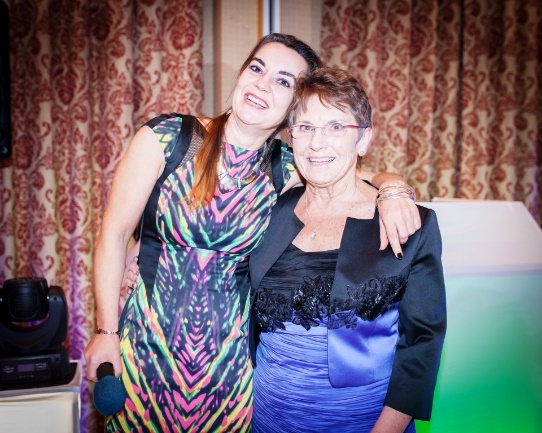 Over 200 staff from Liaise in Basingstoke were recognised for their outstanding achievements in working with adults with autism and severe learning difficulties on Friday 18 November 2016.
Liaise provides small, friendly, community-based homes to adults with profound learning difficulties, usually associated with autism.  They have homes in Basingstoke and Romsey.
The Liaise staff team were presented with awards for outstanding achievement by Justice of the Peace for Hampshire, Isle of Wight and Wiltshire, Robert Taylor, ex-England and Hampshire Cricketer Shaun Udal and Basingstoke and Deane Councillor, Dan Putty at the Hampshire Court Hotel.
Liaise founder, Marion Cornick MBE was also in attendance ahead of her trip to Windsor Palace in a few weeks to receive an MBE for her life-changing work in the world of autism as part of the Queen's Birthday Honours.
Addressing the Liaise staff at the awards, Marion Cornick MBE said: "Every single one of you is amazing.  Thank you for everything you have done this year.  We are pushing the frontiers in a new world of support for people with autism.  You are making life so much more worthwhile for the people we support.  THANK YOU."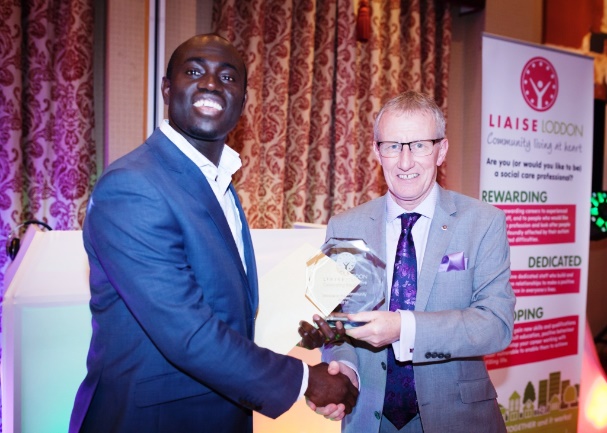 Managing Director Deborah Cornick added: "It is an honour to work with such dedicated people.  Everyone who works at Liaise and the people we support inspires us every day with the new things that they achieve together and the obstacles that they overcome working as a team.
"Our co-workers enable the individuals in our homes to live as independent lives as possible, with the support they need.  We have seen so many breakthroughs this year from supporting some people to making their own lunch to taking a trip to the local shop.  These are all things the rest of us take for granted in our everyday lives.  It is important we recognise our team's hard work in making it possible for the people we support. "
A number of awards were presented on the night ranging from Best Newcomer to Service In the Community.  Winner of the Service in the Community Award, Philip Agyemang, who also supports homeless people in Basingstoke in his spare said: "I am delighted to win.  I wasn't expecting it at all."
Chair of Directors, Marion Cornick also presented two local charities The Pink Place and St Michael's Hospice in Basingstoke with a donation.  Katherine Neal, who received the donation on behalf of The Pink Place said: "It is really important that we have the support of local companies like Liaise to continue our life-changing work providing wellbeing services to men and women with cancer.  Thank you so much."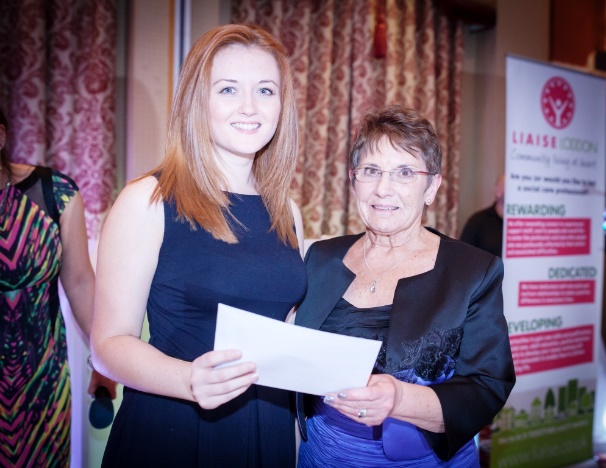 For more information about the work Liaise does locally or to find out how you can start a career with them, visit www.liaise.com.