What is Supported Living?
Supported living is a service that allows people living with autism, learning disabilities, physical support needs or other complex care needs to live as independently as possible in their own homes, alone or with other people with the reassurance that extra physical and emotional support is always available.
Unlike residential care homes, supported living provides the people who live there with individual tenancies. This allows people to have a home of their own while enjoying greater independence and control over their own environment.
The house itself is often provided through a specialist landlord while the individual support is offered by a care provider like Liaise.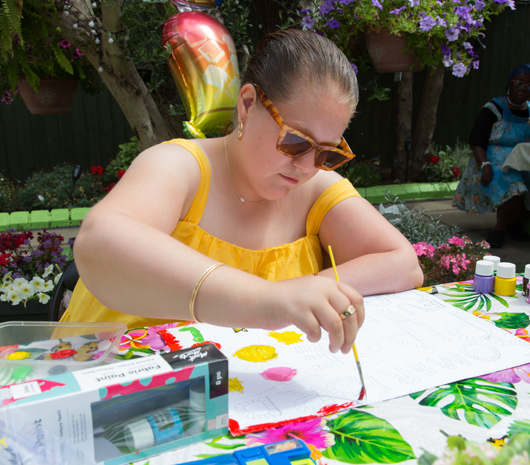 What is Moving Into Supported Living Like?
People in supported living may choose to live on their own, with a roommate or move into a shared home where communal spaces are shared and everyone contributes to the bills and upkeep of the home.
Each Liaise supported living accommodation is unique and has its own distinct personality. These homes often feature adaptations and specialist equipment designed to meet a range of complex care needs. The support received is flexible and always adapted to the unique needs of each individual. We provide dedicated 24/7 support in all of our supporting living accommodations.
Some of the people we support want to learn new independent living skills, build meaningful relationships or take the first step towards employment or volunteer opportunities. Whatever their personal goals and ambitions may be, our dedicated staff is there to provide friendly encouragement and support on their journey to greater independence.
What is important to note is that the support received through supported living is of the same standard and quality as that of any residential care home. The quality of the support does not change – only the venue where it is received.
What are the Benefits of Supported Living?
Moving into a supported living home provides numerous benefits for people with varied or complex needs, including:
Greater Independence: Living in a supported living home can help people develop the skills they need to live more independently, such as managing their finances, cooking their own meals, and doing their own laundry.
Choice: People in supported living homes can have more choice and control over their lives, including decisions about their daily routines, activities, and social interactions
Safety: Supported living homes provide a safe and secure environment, with staff on hand to help them navigate any challenges that may arise.
Socialisation: Living in a supported living home provides people with opportunities to socialise with others and build friendships, reducing feelings of isolation or loneliness.
Skill-building: People in supported living homes can receive support to develop new skills and pursue their interests, helping them to achieve their full potential.
Personalised Support: Supported living homes offer individualised support based on the unique needs and preferences of each resident, ensuring they receive tailored support designed to meet their needs.
Community integration: Supported living homes can help people to become more integrated into their local communities, through volunteering, education, and employment opportunities.
Family support: Supported living homes provide families with peace of mind knowing that their loved one is being well-cared for in a supportive and nurturing environment.
What to Consider When Choosing Supported Living Accommodation
Choosing a supported living home is a significant decision for families. Here are some important factors you should consider when choosing a supported living accommodation:
Staff Qualifications and Training: Families should look for supported living homes that have well-trained staff with appropriate qualifications, such as experience working with individuals with complex needs, training in first aid and medication administration, and understanding of safeguarding procedures.
Individualised Support: It's important to choose a supported living home that provides personalised care that is tailored to the specific needs of each resident. This means that the staff should work closely with each resident and their family to develop a care plan that meets their unique needs and goals.
Facilities and Location: Families should consider the location of the supported living home and ensure that it is in a safe and accessible location, with nearby amenities and services that the resident may require. It is also important to ensure that the accommodation is equipped with all necessary equipment and aids to support the resident.
Social and Recreational Activities: Families should consider the social and recreational activities that are available for residents in the supported living home. Activities such as group outings, hobbies, and participation in community events can help to promote socialisation and enhance the resident's quality of life.
Family Involvement: It's important to choose a supported living home that encourages family involvement in the support of their loved one. This can include regular family meetings, visits, and involvement in the development of care plans.
Quality of Support: Families should research the reputation of the supported living home and ensure that it meets the necessary regulatory standards. You may want also to speak to other families and residents to gauge their experiences and level of satisfaction with the support provided.
How We Support You
Our support care packages can include help with any of the following:
Learning independent living skills
Meal planning, preparation and budgeting
Accessing social or leisure activities
Support in finding employment, education or volunteering opportunities
Community skills such as shopping, banking and the management of health appointments
Identifying and claiming benefits
Cultural and religious support
Help accessing health and social community programmes
Medication management
Specialised positive support for anxieties or behavioural presentations that challenge the individual or those around them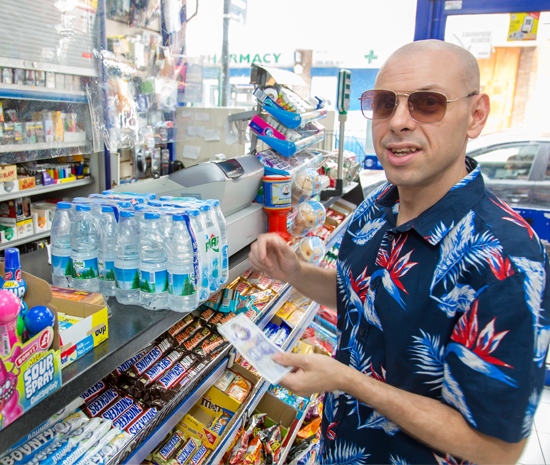 How We Create Our Support Plans
Through many years of experience, we know that generalised support plans simply don't work. By recognising that people are not all the same and celebrating these differences, we create individual support plans tailored to the unique personality of each person we support.
Working closely with each individual, we create bespoke support plans that reflect the history, current situation and future goals and ambitions of each individual. Every support plan is designed to help the individual develop and strengthen their functional living, social, and communication skills while enjoying a greater sense of community.
Once our support plan is in place, we regularly review them in partnership with the individual to ensure we are always meeting our shared goals. Where appropriate, we welcome input from families, friends and advocates.
We work closely in partnership with local authorities, healthcare associations and registered housing providers to ensure we're always delivering sector-leading care.
Learn more about supported living
To learn more about our supported living services, do not hesitate to contact our friendly team. We are here to help your family and provide impartial support and guidance.