At Liaise, we have had extensive experience working in partnership with schools.
We understand the importance of implementing the correct pathways for young individuals as they progress into adulthood. Our specialist support services provide an excellent option for those with complex needs who are moving on from school or college.
We understand that everybody is unique. This is reflected in our person-centred approach tailored to each individual's needs. When an individual makes the transition from an education setting into one of our homes, our team will have open and regular conversations with their specialist education provider throughout the entire process. This continual communication ensures that we have a clear understanding of a person's past and present needs as well as their capabilities. It also gives us insight into their hopes for the future, which aids us in working together to develop a personalised support plan.
We have our own internal multi-disciplinary teams consisting of experts that follow a variety of positive approaches and frameworks including Positive Behaviour Support, Occupational Therapy and Speech and Language Therapy. These specialisms allow us to provide continuity within each individual's care planning as they transition from school to adult services.
Schools are often well resourced with regard to specialist input, yet not all adult providers have their own dedicated specialist teams. We are uniquely placed to build upon the wonderful work in schools and continue each young individual's developmental work as they move into adulthood.
We attend school transition events which are designed to help young people, their families and supporting professionals understand the choices available to them when they become adults. We also have links with professional networks for young people and their families, most notably 'My Family Our Needs'. We run webinars in partnership with them presenting topics on specialist support and housing.
"Thank you for all the work you do to keep all the residents healthy and happy."
- Parent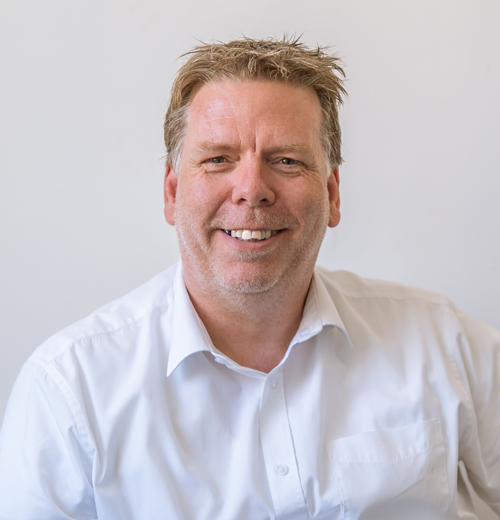 Mark Horton
Head of Sales and Marketing
I began working for Liaise in 2015. I have worked in social care for 33 years in both children's and adult services. I have training and experience working with both adults and children who have Learning and Mental Health needs and Autism, EBD, Deafblind, physical support needs and severe challenging behaviour. My roles have included Registered Manager, Area and Operational Senior Management Roles and Executive Chair of a County Care Association. I have extensive training in behaviour management through the IABA and qualified as a non-crisis intervention trainer. Other qualifications held include Advanced DMS (level 7), NVQ level 4 in Care and Registered Managers Award Level 4. I find it very helpful to be able to draw upon my broad operational and management experience within my role for Liaise.
Get in touch
To find out more about Liaise and how we can support young individuals as they progress into adulthood, do not hesitate to contact us.