What is Residential Care?
Residential support is offered to people living with complex and substantial support needs that may find it challenging to live independently on their own without dedicated support.
In a residential home, people with complex support needs share a welcoming and stimulating community-based environment where 24-7 support is always available. Each individual enjoys their own private bedroom while sharing access to communal areas like a living room, dining room or kitchen.
Each of these homes is well-equipped and carefully designed to support the needs of the people that live there. This could include special adaptations and equipment like sensory rooms, ceiling tracking, hoists or assistive technologies. Anything that allows the people we support to feel comfortable and safe in their surroundings.
How We Support You
Each of our homes provides a safe and therapeutic environment where individuals with complex care needs can flourish and grow their independent living skills.
Our residential care packages include the following:
All accommodations, including a private bedroom and communal living areas
All meals
Daily activity programmes tailored to each individual
Support in finding employment, education or volunteering opportunities, where appropriate
Support in developing independent living skills such as cooking, shopping, banking and the management of health appointments
All transportation including to and from medical appointments and scheduled activities
Help accessing health and social community programmes
Medication administration and management
Support to positively manage specific anxieties or behavioural needs challenging to the individual or those around them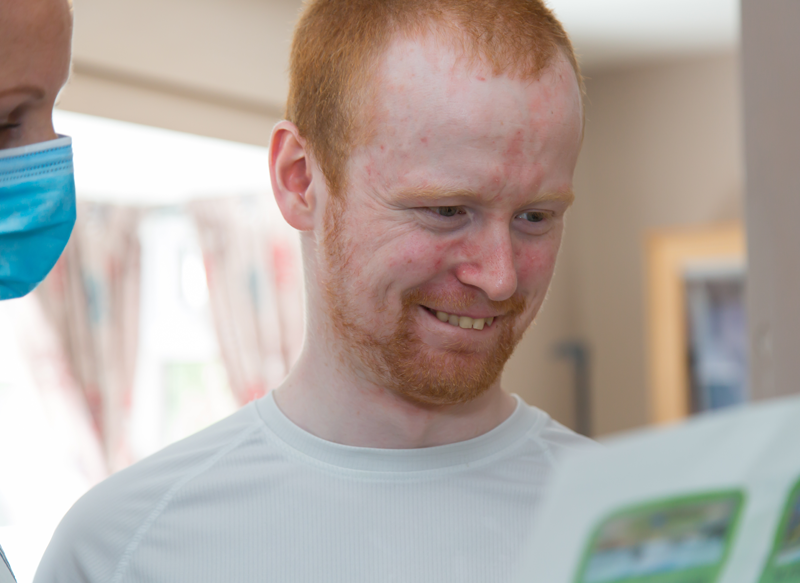 How We Create Our Support Plans
Through many years of experience, we know that generalised support plans simply don't work. By recognising that people are not all the same and celebrating these differences, we create individual support plans tailored to the unique personality of each person we support.
Working closely with each individual, we create bespoke support plans that reflect the history, current situation and future goals and ambitions of each individual. Every support plan is designed to help the individual develop and strengthen their functional living, social, and communication skills while enjoying a greater sense of community.
Once our support plan is in place, we regularly review them in partnership with the individual to ensure we are always meeting our shared goals. Where appropriate, we welcome input from families, friends and advocates.
We work closely in partnership with local authorities and healthcare associations to ensure we're always delivering sector-leading care.
Our Specialist Care
We are proud to provide specialist care and support to people with autism, learning disabilities, physical support requirements and complex behavioural needs. Some of our homes can also support people with secondary mental health needs. All our homes are run by experienced and highly-skilled staff dedicated to providing extraordinary support.
Our staff teams and registered managers are specialists in supporting people exhibiting behaviours that challenge. We provide all our staff with an intensive training programme based on our years of experience and the latest research-based strategies for supporting complex behavioural needs.
We recognise that challenging behaviours are often an individual's way of communicating an unmet need or want. As part of our proactive and preventive approach, we use person-centred Positive Behaviour Support (PBS).
Positive Behavioural Support (PBS) is a compassionate and comprehensive approach aimed at identifying and meeting a person's support needs. By looking beyond a person's behaviour to understand the reasons for their distress and the way their environment may be impacting them, PBS allows the people we support to feel seen and heard.
Learn more about residential care
To learn more about our residential care services, do not hesitate to contact our friendly team.  We are here to help provide impartial support and guidance.