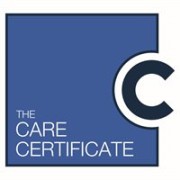 The Care Certificate was introduced in April 2015 across the health and social care sector. It was created as a result of the Cavendish Review which was published in July 2013. This review was part of the response to the Francis Inquiry into the failings of care at the Mid-Staffordshire NHS Trust.
The certificate sets out minimum standards that should be covered during the induction period (12 weeks) and training before co-workers of the healthcare support and social care workforce are allowed to work without direct supervision.
The  Care Certificate itself covers the learning outcomes, competencies and standards of behaviour that are expected of support workers in the health and social care sectors. The certificate builds on and replaces all earlier induction programmes.
There are 15 standards that make up the Care Certificate and take into account of:
The Code of Conduct for Healthcare Support Workers and Adult Social Care
Workers in England
The Social Care Commitment, which is the social care sector's promise to provide people who need care and support with high-quality services
The '6Cs'. These are care, compassion, competence, communication, courage and commitment.
The Care Certificate applies across all health and social care sectors, assesses both knowledge and competence and is portable between sectors and organisations.