Ifeoma Okoye is the latest member of the Liaise family. Here is more about role and personal life!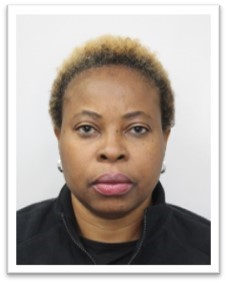 Who are you and what is your role?
I'm an introvert who is loyal, dedicated and committed in both my personal and professional life. I loves family and music and have a passion for service. My role is carrying out audits and ensuring we have a safe and compliant homes.
Where have you worked previously and what did you do?
For 18 years, I worked in the health and social care sector. I started as a support worker and ended as a service manager overseeing four services. I decided to focus on an area that I was passionate about which is Quality and Compliance and have been doing that the past two years and four months.
We help people achieve their goals, what is a professional or personal goal you are taking steps to achieve?
I actively encouraged professional development for the staff I supervised and I'm so pleased to say that a couple of them went on to further their education and career advancements. For my personal goal, I was able to switch to quality and compliance after several years of managing services and will continue to progress and advance in this area, making recommendations that are carried out for the good of the organisation.
What can you tell us about yourself that might surprise us?
I am a good dancer. I took care of my sick mum until her passing and currently caring for my aged father which gives me a lot of joy.
Welcome to Liaise Ifeoma