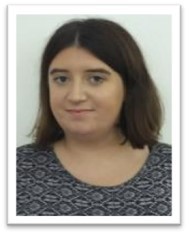 Meet Ellie Charge, she is a new Speech and Language Therapist, here is a little more about her!
Current role and why you joined Liaise?
I'm a Speech and Language Therapist at Liaise. I joined Liaise as I enjoy working with those who need help with their communication and felt the values the company promotes align with my own.
What career highlights you would like you to share?
I've enjoyed being able to make a difference in the lives of those we support, whether that be helping those to express themselves, or keeping them informed of what may happen in their life.
What goals do you want to achieve at Liaise?
I want to develop my skills as a Speech and Language Therapist, and I want to ensure the people we support have the opportunity to live as independent lives as possible.
What is a personal goal you are taking steps to achieve?
I want to improve my skills in communication and alternative ways of communicating, such as using Makaton or PECS to aid those who may struggle with communicating to express themselves.
What can we find you doing in your spare time?
I love to read, especially fantasy or crime books. I also enjoy playing some casual video games.
For more job opportunities, check out our career page.