The Bramshaw team have been supporting MS to work with Speech and Language specialists to enable him to expand his communication range with a new digital communication software. MS previously used a Bliss Board. The Bliss Board is a communication card placed on the front of his wheelchair, providing image and prompts to communicate, however, this would leave him with limited options. Karen has supported MS for many years and knew he has the capacity to use other digital devices, so felt a digital communication tool would be a great idea. When bringing this idea forward to MS, he happily agreed to try a digital option. This tool would help him communicate with others.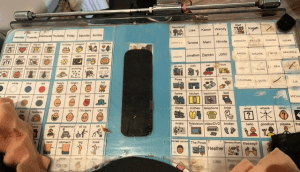 Working with a local specialist team at Chailey, MS and the Bramshaw team took 3 weeks to trial the new communication device. Staff underwent 2 hours of training gaining new skills to help support MS and others in the future.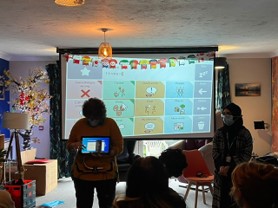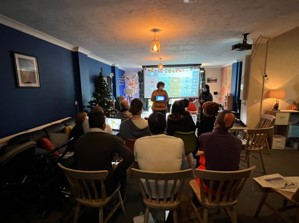 Karen stated "He was very excited to practice, taking every opportunity to talk with everyone. He's so happy new tool and has a wide variety of different communication prompts. He can store precious photos and tell hilarious jokes!"
Bramshaw, you have provided an amazing opportunity for MS to communicate and build new relationships. What a brilliant example of helping people thrive.
If you'd like be part of an innovative and devoted specialist team, check out our jobs.