Helping People Live Independently Through Person-Centred Support and Community-Based Living
Here at Liaise, we focus on helping people with Asperger's to lead happy, healthy and fulfilling lives. We foster dynamic and inclusive communities for people with Asperger's to develop independent living skills, build new friendships and enjoy greater levels of independence.
We recognize the goals and aspirations of each individual and help them enjoy greater involvement in their communities and beyond. In each of these friendly and welcoming communities, dedicated staff are on site 24 hours a day to provide practical day-to-day support and encourage independent living.
It is our privilege to support people with Asperger's in finding a home of their own. Get in touch with us to learn how you or a loved one can get started on the journey towards greater independence.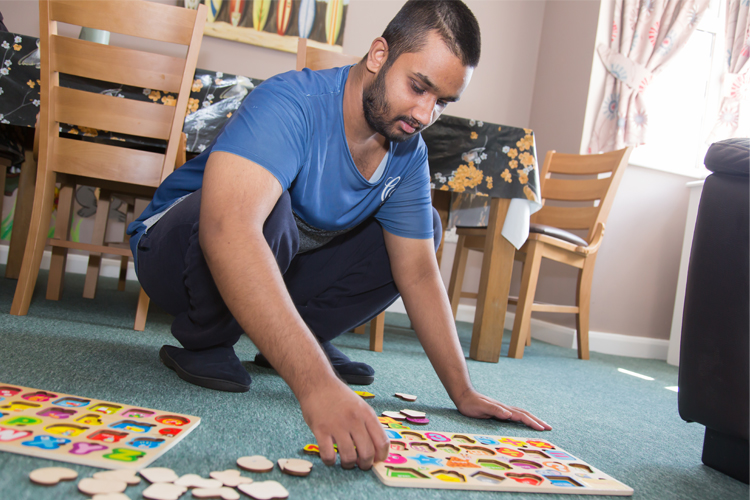 Our Residential and Supported Living Services
Within Liaise we provide a range of diverse residential and supported living services, all with unique design features and layouts. We help every person and those supporting them to review available accommodation options and make choices suitable to their needs and wishes.
We encourage people with Asperger's to live independently in a way that is meaningful to them. The levels of assistance we provide are always tailored to the individual and range from full support each day to lesser support on an as-needed basis.
Our approach is guided by the principles of "person-centredness". This means the Asperger's support we provide is always based on the needs, goals and preferences of each individual.
Some Features of Our Residential and Supported Living Services Include:
Daily activity programmes tailored to the capabilities of each individual
Support in finding employment, education or volunteering opportunities, where appropriate
Through opportunities and with guidance, we help each person to develop relationships that are meaningful to them
Outings and trips into the local community
Regular social events, both in home and in the community
Support that enables the growth of practical home focused skills such as cooking, housework and decorating.
Each person is supported within a person-centred framework, to develop their community skills such as shopping, banking and the management of health appointments
Our Quality Standards
Here at Liaise, we are very proud of the high levels of support our PMLD speciliast services provide. Our commitment to quality is reflected in our outstanding outcomes and improvements to the quality of life of all the people we support. We are regulated by the Care Quality Commision and are proud to have achieved an outstanding CQC rating not once, but twice in a row for one of our services. Two of our other services have received an outstanding outcome in one of the five areas as well.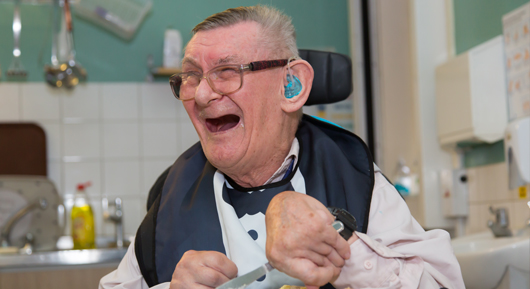 The Liaise Approach
Each of our homes is unique and tailored to the needs and wishes of the people it supports. Working closely with each individual, we create highly-personalised support plans tailored to the unique goals and ambitions of each person we support.
Each support plan is designed to help the individual develop and strengthen their functional living, social, and communication skills while enjoying a greater sense of community. Our highly skilled staff use a wide range of tools and research-backed approaches to promote confidence and self-esteem and encourage positive communication.
Our support plans are regularly reviewed in partnership with the individual to ensure we are always meeting our shared goals. Where appropriate, we welcome input from families, friends and advocates. We strongly believe people do best when they are supported by a team who value them as individuals and with whom they share a trusted relationship.
Learn More About Residential Care and Supported Living
Our mission is to empower people with Asperger's to live a happy, healthy and independent lives.
We are here to support you and your family. If you would like to learn more about our Asperger's care and support services, do not hesitate to contact us. We look forward to hearing from you.