Do you want to make a positive difference to people's lives?
We go beyond just providing care and support. We're dedicated to empowering people and helping them lead enriched, happy and fulfilling lives. When you become a valued member of the Liaise team, you'll enjoy a rewarding career, enriching the lives of the people we support.
Our residential and supported living services are so much more than just a place to live.
Our dedicated team work hard to provide nurturing and welcoming environments. This means we can help the people we support to develop rewarding relationships and learn independent living skills.
We're proud of our sector-leading services and we think you will be too. Plus the training we provide will give you everything you need to become part of a team doing amazing work. There's no better feeling than seeing the people you support go on to achieve great things.
Whether you have years of experience, or you're ready for a new career we'd love to hear from you. Our goal is to help people enjoy a full and independent life – and you could make the difference.
We offer a £500 starter bonus for new care team starters. To find out more call our recruitment team today on 0330 500 5051.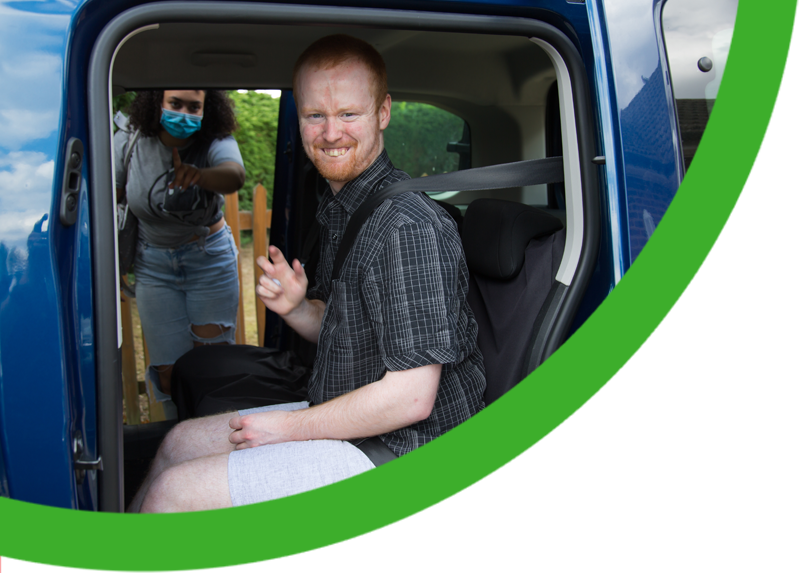 Rewards & Benefits
Hanging the lives of the people we support only happens because of our dedicated, passionate team. So we are committed to rewarding their contribution. This means you'll get a competitive salary, great benefits, quality training and a place where you can grow your career.
We want to get to know you, and understand your career goals and aspirations. And we offer a range of shift patterns and roles to help you find a work-life balance.
We invest in our teams and promote from inside Liaise wherever possible. We'll help you gain recognised qualifications and experience to develop your career.
At Liaise we're proud to offer the following competitive benefits and rewards:
A competitive salary
Funded Disclosure and Barring Service (DBS) checks
Welcome bonus
Company pension
Generous annual leave
Comprehensive personal development support through our supervision and appraisal process
With a career at Liaise, there's no telling how far you could go. If you're ready to help us enrich the lives of the people we support, take a look at our latest career opportunities here: