Meet the new Registered Manager for St. James Mews, Henrietta Unegbe. She has recently joined Liaise and is excited to live our values through the home!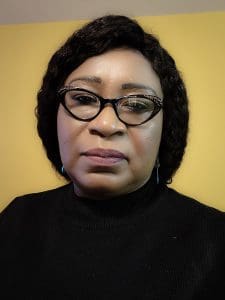 Why I joined Liaise:
Before I joined Liaise I didn't know much about Liaise then I researched the organisation and was impressed by the values and vision for growth and the future.
ights you would like you share?
Working in the healthcare sector have been fulfilling and rewarding I have an understanding and adherence to corporate requirements and commitments to customer care as well as clear insight of the delivery of support and customer related services.
Goals you want to achieve at Liaise?
To create an environment of right care, right support and right culture in my service as well as enabling the development of staff in embedding best practices.
What is a personal goal you are taking steps to achieve?
To continue to improve in my job performance to enable career growth.
What can we find you doing in your spare time?
In my spare time I love reading and relaxing.
If you are ready to take the next step in your career visit our careers page.